Native Missionaries
& a Great Awakening…

In the early 1990's an especially heavy season came into my life, changing my course, breaking my heart, and causing me to stop everything and seek the Lord. It was His Spirit himself who did this, and I experienced a major breaking in regards to the plastic nature of my acceptable commonplace Christianity. During this time of crying out to God and repentance and seeking to really meet & really know Him, He began to draw near to me as well in a very clear way. After a time, a map of India ended up on my wall, with a strong sense of needing to go there. He was preparing something ahead of me that would send me reeling for years after.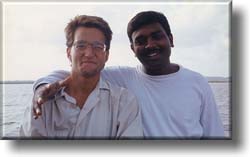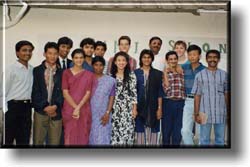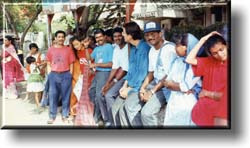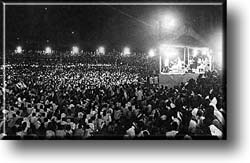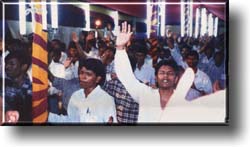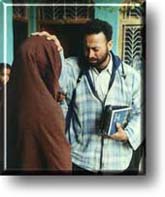 I ended up leaving the states and living with Indian believers in a 'discipleship' outreach program under the umbrella of YWAM in Maharastra, India. During that 7 months of my life, I saw astonishing moves & works of God, culminating in an outreach to the city of Bombay for 2½ months involving over 1000 local believers preaching & praying on the streets of that massive city daily. Churches were planted, souls saved, the sick were healed, demons cast out, miracles commonplace… I saw it all, daily, and on top of it all I really met Him, really knew Him, and fell deeply in love with Him - the one true God. Sufficed to say it was quite overwhelming in every regard.



Ready to stay for the rest of my life in that 3rd world nation, living on the same level as my fellow brothers & sisters, He made it clear that wasn't to be. However, I did come away with exactly what He had intended - to show me what I had been asking for all of that time before, without even knowing it. I got to see a beautiful picture of the great sweeping of the Holy Spirit of God across Asia. There is a massive move of God among and around the remaining unreached peoples of the 10-40 window. He is using what has been termed 'Native Missionaries' to reach neighboring people groups with the gospel. These men & women of God are plain, simple Asians unhindered by the trappings and large standard-of-living of Christians in the west. They live on the level of their peers, they preach the gospel, plant churches, reach the unreached. They are accompanied by the works & wonders & power of God. They experience the persecutions & trouble that come with following the Lord in this manner. They are our brethren and we are deeply connected to them whether we know it or not, if we are truly disciples of our Lord Jesus Christ.



As Romans says, "How can they believe in the one of whom they have not heard? And how can they hear without someone preaching to them? And how can they preach unless they are sent?"… and so God's immense blessing on the western church has become clear. God has said very clearly that he has blessed us for the purpose of being a blessing to our brethren in need (2 Corinthians 9:6-15). The major need in the great movement of God through Native Missionaries is an equal force of believers to send & support these brothers & sisters. And that is us.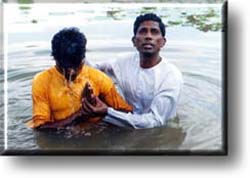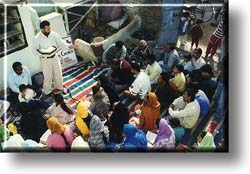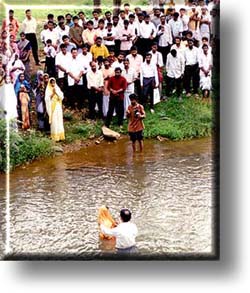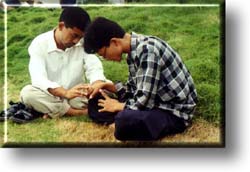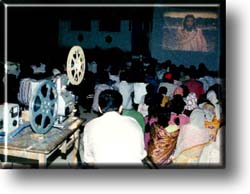 We do not have to miss what God is doing, in bringing the unreached to Jesus Christ. We do not have to come up with our own complex plans and structures to get it done our way. We do not need to flatter ourselves in thinking that if God is going to move, He will consult us first. Instead, this is our one, real, big chance to take part in the last great awakening in human history. It is our chance to wash the feet of our brethren, our chance to invest in things that moth & rust do not destroy. It is our chance to show we love Him because we love one another, and reap in the same measure we sow. Here are some points to consider...



Almost 3 billion people are still considered unreached with the Gospel.



Most of these people are in the "10-40" window of Asia.



95% of all resources within the western church are spent on itself.



About 4% of the remaining resources go to other countries already evangelized, and towards work Other than preaching the gospel, church planting & making disciples.



Only ½ of one percent of our giving actually goes to reaching the unreached.



Literally thousands of our Asian brethren are being called by God to reach the unreached.



The Spirit of God is sweeping across Asia in great power. People are meeting Jesus, and being saved from the sin & darkness they are steeped in.



The book of Acts is happening many times over today, through these unknown brothers & sisters. God is finishing the work, and this Gospel of the Kingdom will definitely be preached to all nations & peoples as He said.



We hold the keys to sending & supporting them. We have a chance to take part in this, we have the chance to not miss what God is doing, but to send those who will preach, as He has ordained.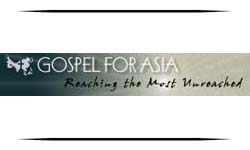 With all of my heart, I would encourage you to visit the Gospel for Asia web site. They are one of the groups that are involved in helping western believers support native missionaries. There is an amazing book they will send you for free that covers the works and wonders of God that he is doing in Asia and our opportunity to be a part of it. There is also fantastic information & stories from the mission field on the web site as well.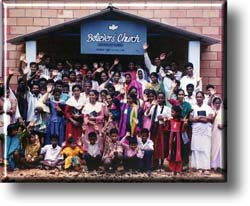 If I can leave you with one thing, it would be this: Don't miss it, and don't miss Him. There is no better time to live, if you are living for the right thing. The funny thing about stepping into this is that 'a sword will pierce your own soul too'. The very blessing we want for our own life will come from our putting another's above our own. Remember Jesus' promise to you: "Seek first my kingdom & righteousness, and all these other things will be provided to you as well…".



Get the free book, embrace what it presents, you will not be sorry you did…



God Bless You,




Aaron